The sense of sight
WATTER, neckpiece, 2023, Silver 925, Aquamarine, Silk, 530 x 90 x 35 mm
MARI ISHIKAWA
Mari Ishikawa sees a parallel world through her everyday life and she translates them into jewelry. "We can't see anything unless we try. Discovery begins with the sense of sight".

Various elements from the natural world as a theme, her jewelry offers tactile sensations by touch which remind us of the physical presence of nature's ever – changing moments.

Ishikawa lives in Munich, Germany where she maintains her studio. She has been exhibiting her jewelry with photography worldwide. She also teaches internationally.
REBIRTH, brooch, 2015, Silver 925, Tahiti pearl, Silk, 100 x 65 x 35mm
SHADOW (4 rings), rings, 2018, Silver 925, Diamond
1) 50 x 35 x 25 mm 2) 45 x 30 x 20 mm: 3) 60 x 60 x 30 mm: 4) 45 x 30 x 15 mm
BIOGRAPHY
Born 1964 in Kyoto, Japan
Visiting Professor: Kobe Design University, Kobe, Japan
1982–86 Study at Nara University of Education, Art. Nara, Japan
1989–94 Work as Interior Designer and Sign Graphic Designer in Tokyo, Japan
1994-2000 Study at the Academy of Fine Arts, Jewelry & Appliance by Prof. Otto Künzli. München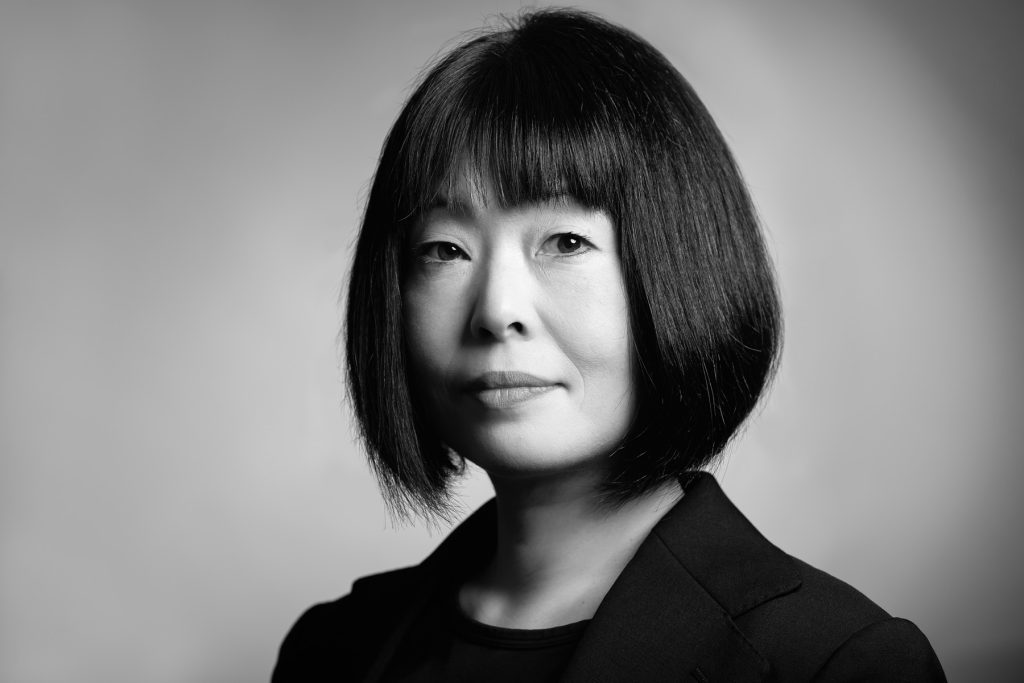 Mari Ishikawa © Mittermueller Bildbetrieb
WORK IN PUBLIC COLLECTIONS
Ville de Cagnes-sur-Mer, France
Museum für Kunst und Gewerbe, Hamburg, Germany
Deutsches Goldschmiedehaus Hanau, Germany
GRASSI Museum of Applied Arts, Leipzig, Germany
Die Neue Sammlung – The Design Museum, Munich, Germany
Schmuckmuseum Pforzheim, Germany
Museo degli Argenti, Florence, Italy
Hiko Mizuno Collection, Tokyo, Japan
Victoria & Albert Museum, London, Great Britain
Dallas Museum of Art, USA
MAD – The Museum of Arts and Design, New York City, USA
Helen W. Drutt Collection, Philadelphia, PA, USA
Spencer Museum of Art, Laurence Kansas, USA
Since 1994 solo & group exhibitions in Germany, Austria, Belgium, the Netherlands, Luxembourg, Italy, France, Portugal, Spain, Sweden, Poland, Denmark, Great Britain, USA, Australia, Chile, Thailand, Vietnam, China, South Korea and Japan.
AWARDS
2016 Art Prize 2016 by the Bayerische Akademie der Schönen Künste, Munich, Germany
2013 Inhorgenta Munich Award, Munich, Germany Legnica Silver Award, Legnica, Poland
2012 The Elizabeth R. Raphael Founder's Prize, 2nd Prize, Pittsburg, USA
2010 Bayerischer Staatspreis 2010, Internationale Handwerksmesse, Munich, Germany
2009 Advancement Award for Applied Arts 2009, City of Munich, Germany
2007 Tahitian Pearl Trophy, 2nd Prize
2000 Herbert Hofmann Award, Schmuck 2000, IHK, Munich, Germany
Böhmler Art Award, 1st Prize, Munich, Germany
photos © Mari Ishikawa