Two worlds: Japan and Europe. Two artists: Kazumi Nagano and Michael Becker. And a single endeavor: namely to create fantastic jewelry that does not exist a second time.

We would like to invite you to an exhibition where, on the one hand, Kazumi Nagano poetically develops Japanese origami into a refined, highly differentiated art form that plays with transparency.

A brilliant counterpoint to this is provided by Michael Becker. An exceptional German artist, in whose strictly geometric forms many beautiful, striking and expressive details unfold at second glance.
Kazumi Nagano. Bracelet: 2021,
18k gold, platinum, nylon.
photo © Eva Jünger
Kazumi Nagano. Brooch: 2021,
18k gold, platinum, nylon.
photo © Eva Jünger
Michael Becker. Ring: 2017,
white gold, 18k gold, amber.
photo © Eva Jünger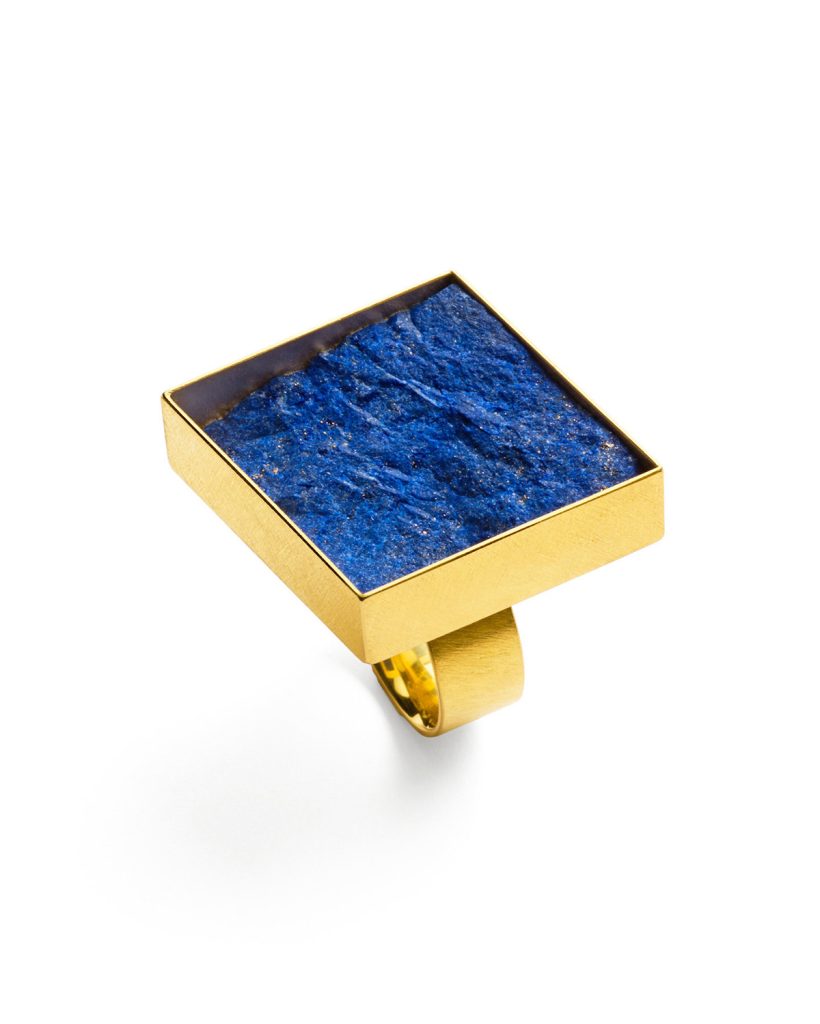 Michael Becker. Ring: 2022,
18k gold, lapis lazuli.
photo © Eva Jünger
Michael Becker. Necklace: 2021,
18k gold, lapis lazuli.
photo © Eva Jünger
Kazumi Nagano. Brooch: 2022,
18k gold, platinum, nylon.
photo © Galerie
Download PDF Invitation EAST meets WEST
---
image top: Necklace, gold by Alexandra Brachtendorf (photo © Eva Jünger)