Earrings, gold by Jacqueline Ryan
On beauty – notes from the edge.
Nothing plays on – or better, around – our face as sublimely as earrings. The game ranges from pearl solitaires to subtle, whimsical creations to fascinating "large-scale productions" in every imaginable material. How strongly we set these accents, how distinctly we set them into play with our hair, our complexion and our eye color…that's up to us. And makes earrings such marvelous objects.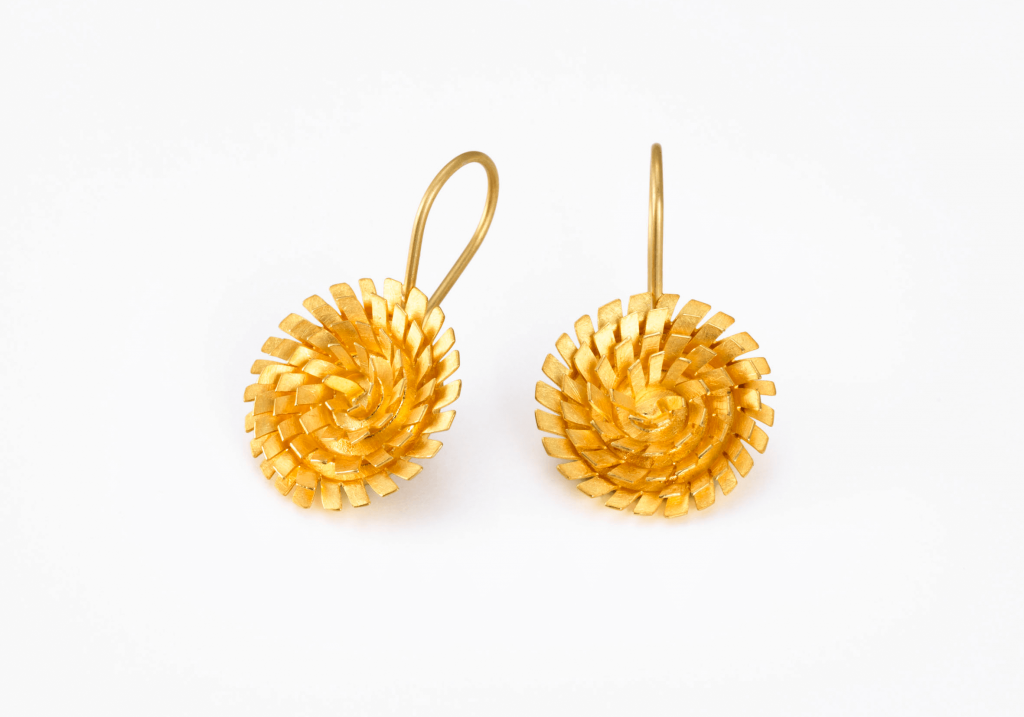 Earrings, gold by Sophia Epp
Earrings, platinum, diamonds by Achim Gersmann
Earrings, gold by Kazuko Nishibayashi (photo © Rainer Schaele)
Earrings, silver, plexiglass by Katja Schlegel
Earrings, gold by Claude Chavent
Earrings, white gold, topaz by Isabella Hund
Earrings, silver, colored stones by Alexandra Bahlmann
Earrings, gold, diamonds by Maria Rosa Franzin