Brooch, silver by Sabine Steinhäusler
On the art of directing the eye.
There it is, the handsome brooch. And what can it do? Everything. After all, it's fastened at a prominent position. From which it commands attention – very emphatically or rather quietly, depending on our wish. It can make a big or small statement. For us. For itself. Or in combination with what we put on. Our audience can already look forward to discovering which kind of – if you will – aesthetic code we bring into effect.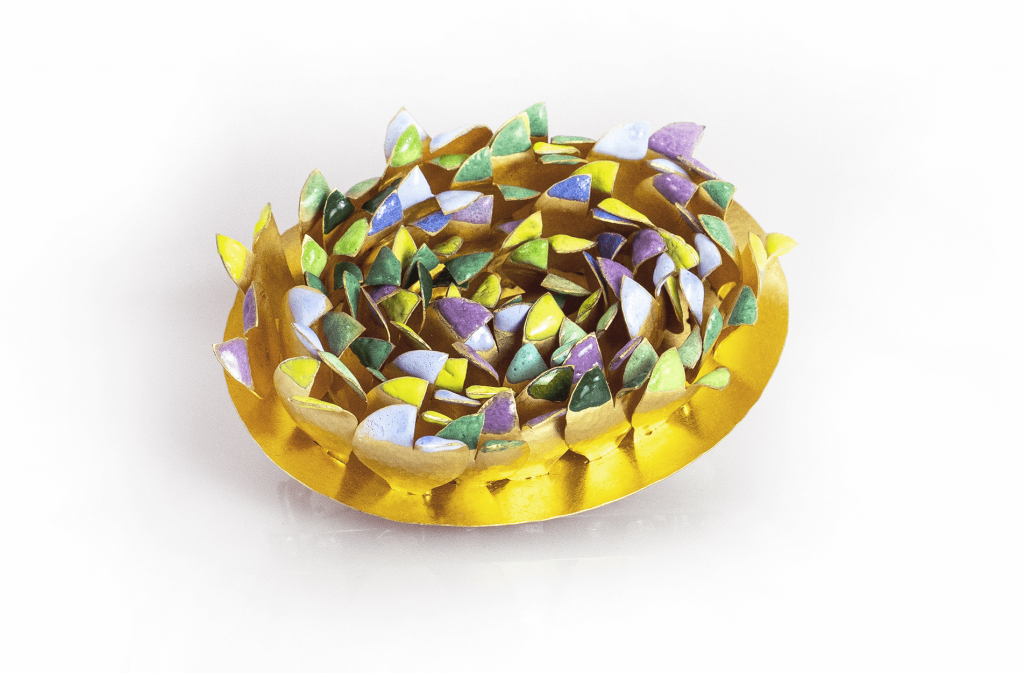 Brooch, gold, enamel by Jacqueline Ryan (photo © Edith Buchner)
Brooch, silver by Kazuko Nishibayashi
Brooch, silver, gold by Maria-Rosa Franzin
Brooch Syspera türkis, steel powder coated by Mirjam Hiller
Brooch, o.T., fine silver, silver, oxidized by Sabine Steinhäusler (photo © Paul Müller)
Brooch, anodised aluminum, steel wire, diamond by Isabella Hund
Brooch, blackened silver by Valentine Dubois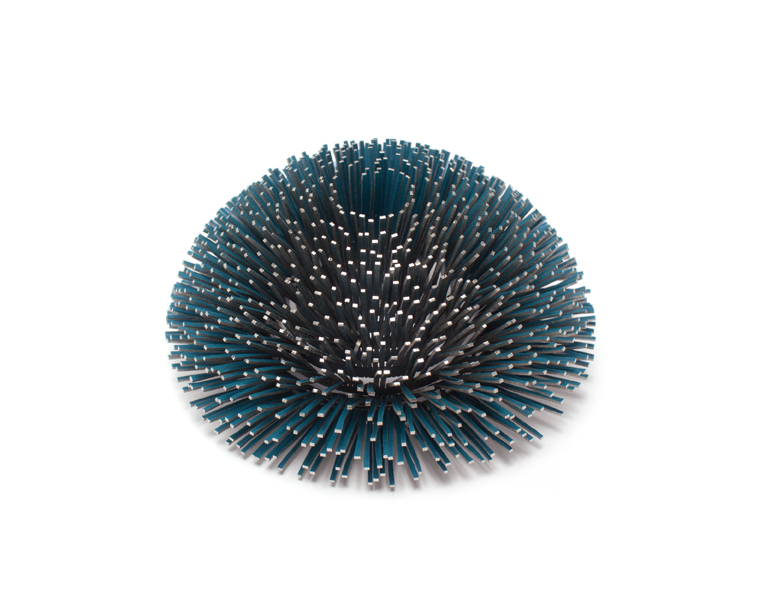 Brooch Lusema, powder coated steel by Mirjam Hiller
Brooch, gold by Kathrin Sättele
Brooche, silver, gold, acrylic glass by Maria-Rosa Franzin