Light and elegant
Bracelet, silver
My jewelry work is light and elegant, in the style of classic modernism.

The design line "Cut" shows with clarity the beauty of a simple material (deformation) shaping. Through targeted cuts and design of the surfaces, a charming and exciting effect is created; comparable to the slit canvases of Lucio Fontana.

All models are precise and well thought-out, the forms are bold, clear and dynamic. At times a cut line shines in a rich golden tone or in dark grey; this highlights the course of the form in color.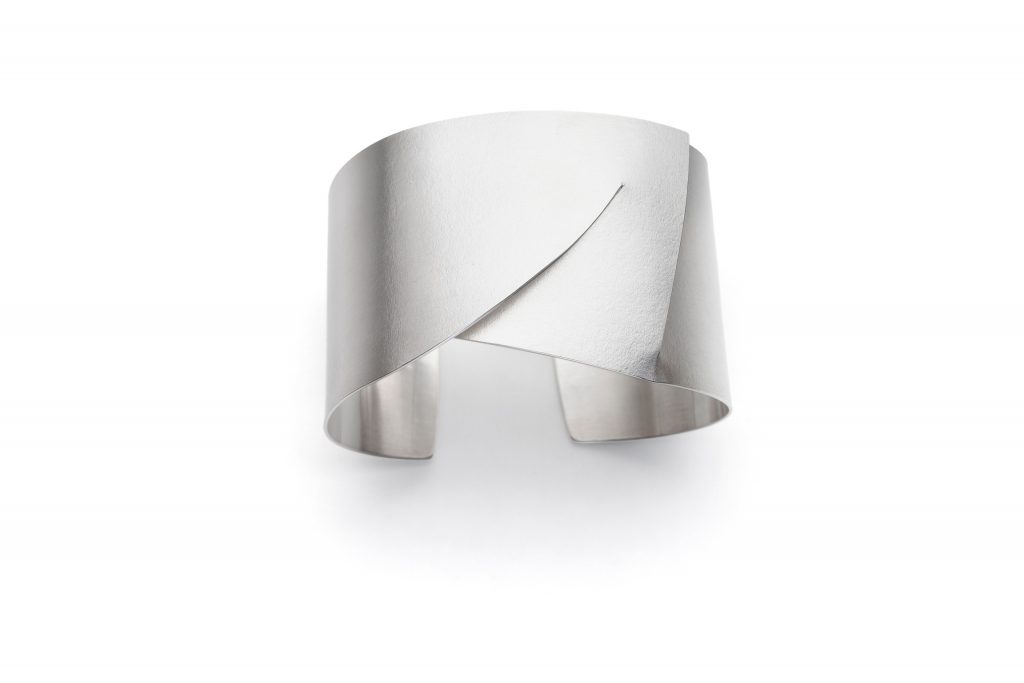 Bracelet "Cut", silver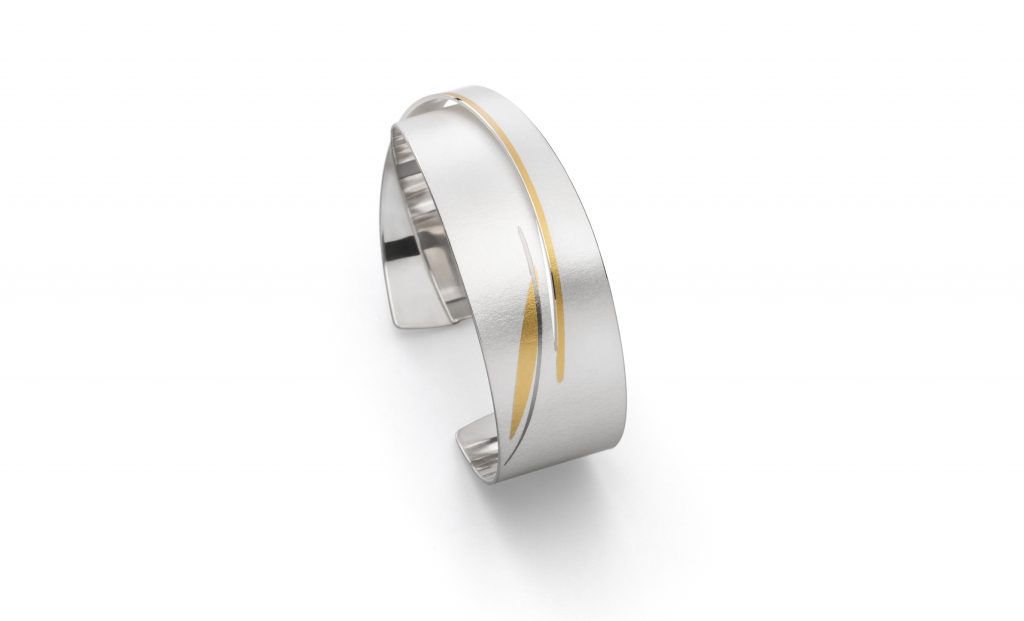 Bracelet, silver, gold
Vita
I come from a traditional goldsmith family, father and grandfather already worked as goldsmiths. 1952 born in Lahr/Baden. I started my apprenticeship in the beginning of the seventies in his father's workshop. This education was influenced by the artistic Form language of my father, who also worked as a sculptor.

I myself developed a preference for painting. Inspired by impressionism over the years I developed a technique of surface design from different coloured precious metals. Coloured areas and lines are superimposed in layers arranged to form an overall picture; the viewer looks into a curtain of "green", a falange of bamboo or a row of grasses swaying in the wind. In order to counter this, I developed the "Cut" line. This great calm and power of a "simple" deformation of the material. Targeted incisions in the metal surface and its upturning form a plastic a piece of jewellery, a composition of forms full of tension.
Master school Pforzheim / 1980 master examination
Various awards at the German Jewellery & Gemstone Award, Idar Oberstein
Recognition Michael Maucher Award
At the beginning of the 90's self-employed.
Development of an own design line in the following years with continuous
Presentation at the consumer goods fairs Tendence & Ambiente in Frankfurt.
Beginning 2000 Presentation at the jewellery fair Inhorgenta Munich.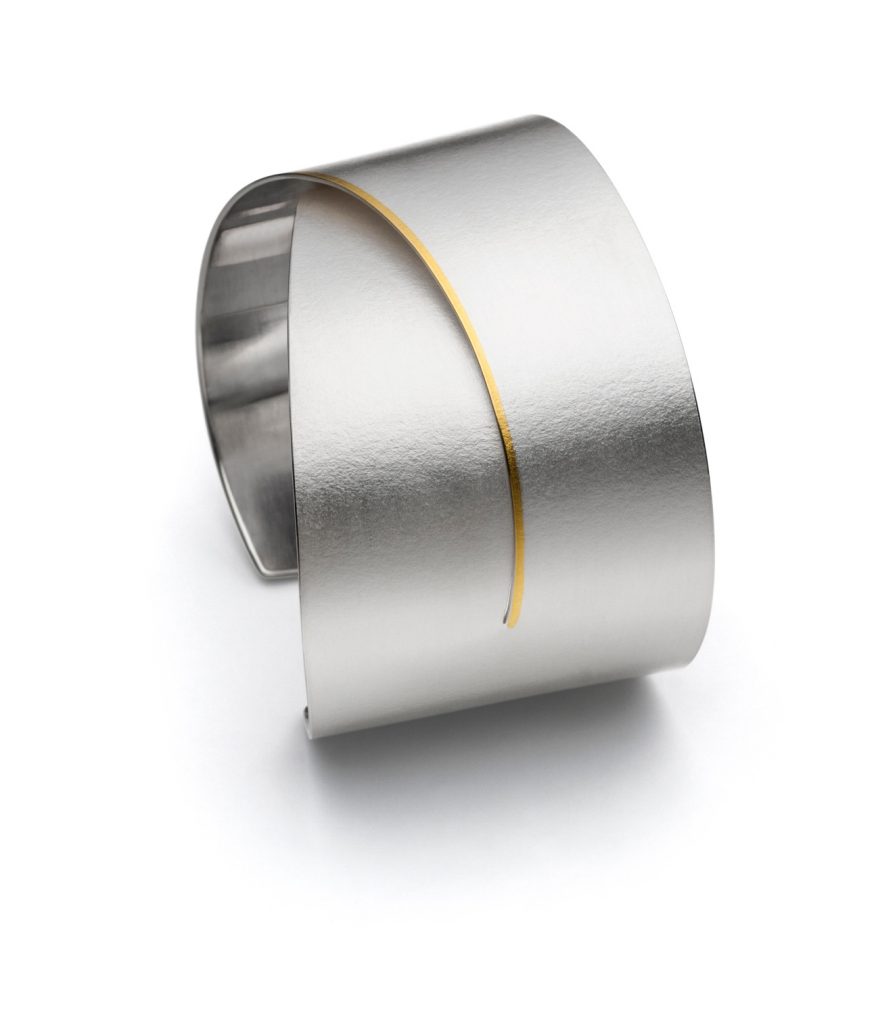 Bracelet, silver, gold
image top: Bracelet, silver, gold (photos © Rainer Schaele)