Necklace Fingerabdrücke, gold by Gerd Rothmann
Nothing is closer to us.
To simply call it a necklace is a little insulting – to the décolleté. To be sure, there are wonderful pieces of jewelry which simply lay around the neck. But isn't it the interplay of the neck with the gentle slopes of the collarbone and neckline that accounts for the wide variety and sensual spectrum of necklaces?
Of course, that shouldn't stop us from buying ones which are worn primarily over a blouse. But you see: problems upon problems and oh soooo pretty.
Necklace by Kazuko Nishibayashi (photo © Rainer Schaele)
Necklace by Unk Kraus
Necklace 1 METER, gold by Ulla+Martin Kaufmann (photo © Matthias Hoffmann)
Necklace Connect, gold by Alexandra Brachtendorf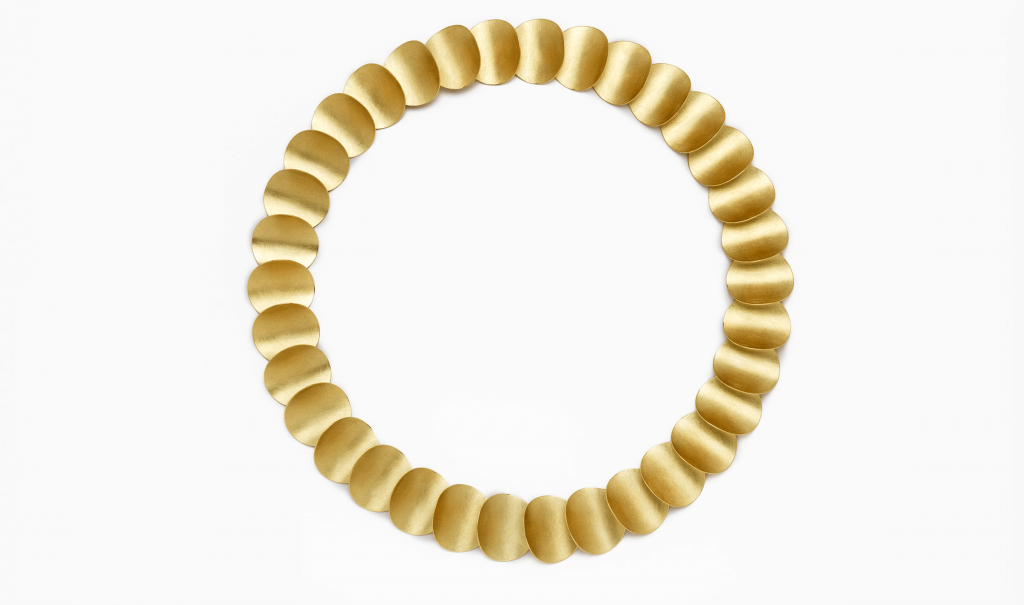 Necklace, gold by Christiane Iken
Necklace by Jacqueline Ryan
Necklace, gold threads, braided by Christiane Gilg
Necklace, silver by Susanne Kuschek
Necklace, gold by Batho Gündra