Three-dimensional Calligraphy
Earrings Schwebender Kreis, Gold
Kathrin Sättele
My delicate yet simultaneously exciting pieces of jewelry are characterized by a remarkable lightness combined with sculpted three-dimensionality, exuding an air of uncompromising, serene modernity as well as timeless elegance.

To achieve this, the forging process is of central importance because the thickness and the curves of the lines are determined by the hammer blows. By progressing its cross-section from round to flat, the forged wire makes for an appealing transition of shapes that lends my pieces a lively aura and makes them look as if organically grown.

In addition, the wire evokes associations of three-dimensional calligraphy.
Necklace, freischwingende Elemente, Gold
Brooch, Freiraum 2, Gold
Biografie
1967 Born in Hildesheim, Germany
1986 Obtained her entrance qualification for universities of applied sciences
1986–1990 Trained as a goldsmith in Hildesheim
1990–1993 Worked in goldsmithing ateliers in Bremen and Hanover
1993–1998 Studied at Hildesheim's University of Applied Sciences and Arts
1994 Founded the "Werkstattgemeinschaft Heinrichstrasse" atelier collective in Hildesheim
1998 Obtained her Graduate Designer degree
Has since been working as a freelance jewelry designer
Awards
2001 Selected for the special "Form 2001" exhibition at Frankfurt's Tendence fair
2002 Selected for the special "Form 2002" exhibition at Frankfurt's Tendence fair
2008 iF product design award, Hanover
2010 Lower Saxony's State Prize for Creative Handicrafts, Hanover
2010 Winner Modern Jewelry Collection 2010, Art Aurea
2011 Winner Modern Jewelry Collection 2011, Art Aurea
2012 Winner Modern Jewelry Collection 2012, Art Aurea
2013 Winner Modern Jewelry Collection 2013, Art Aurea
A selection of exhibitions I participated in
1998, 1999, 2007, 2010 Christmas exhibition, Handwerksform Hanover (exhibition and information center of Hanover's Chamber of Crafts)
2000 Special "Selection" exhibition, Design Center of North Rhine-Westphalia, Essen
2000, 2002–2010 Inhorgenta fair, Munich
2001–2003 Tendence fair, Frankfurt
2001–2005, 2007, 2009 Annual Northern German Arts and Crafts fair at Hamburg's Museum for Arts and Crafts
2003 Solo exhibition at the Spandow Gallery in Berlin
2004 Exhibition of the pieces submitted for the competition for Lower Saxony's State Prize and Sponsorship Award for Creative Handicrafts at Handwerksform Hanover
2005 "Spitzenstücke" (Top-Level Pieces) exhibition at Helga Malten's gallery in Dortmund
2006 "Berliner Schmucksommer" (Berlin Jewelry Summer) exhibition at Michaela Binder's gallery in Berlin
2007 "Leicht, leichter … federleicht" (Light, Lighter … Light as a Feather) exhibition held in Luxemburg by the German Crafts Association
2008 Exhibition at Eva Maisch's gallery in Würzburg
2009 Exhibition at Andrea Schmidt's gallery for Contemporary Jewellery in Dortmund
2009–2012 Eunique fair, Karlsruhe
2012 Internationale Handwerksmesse, München
2013 ArtDesign, Feldkirch, Österreich
2014 Grassimesse, Leipzig
2015 Kunstobject, angewandte Kunst, Darmstadt
2016 "Behämmert" Ausstellung in der Handwerksform Hannover
2017 "Lust auf Schmuck", Schmuckmuseum Pforzheim
2018 26. Weihnachtsmesse für Angewandte Kunst, Karlsruhe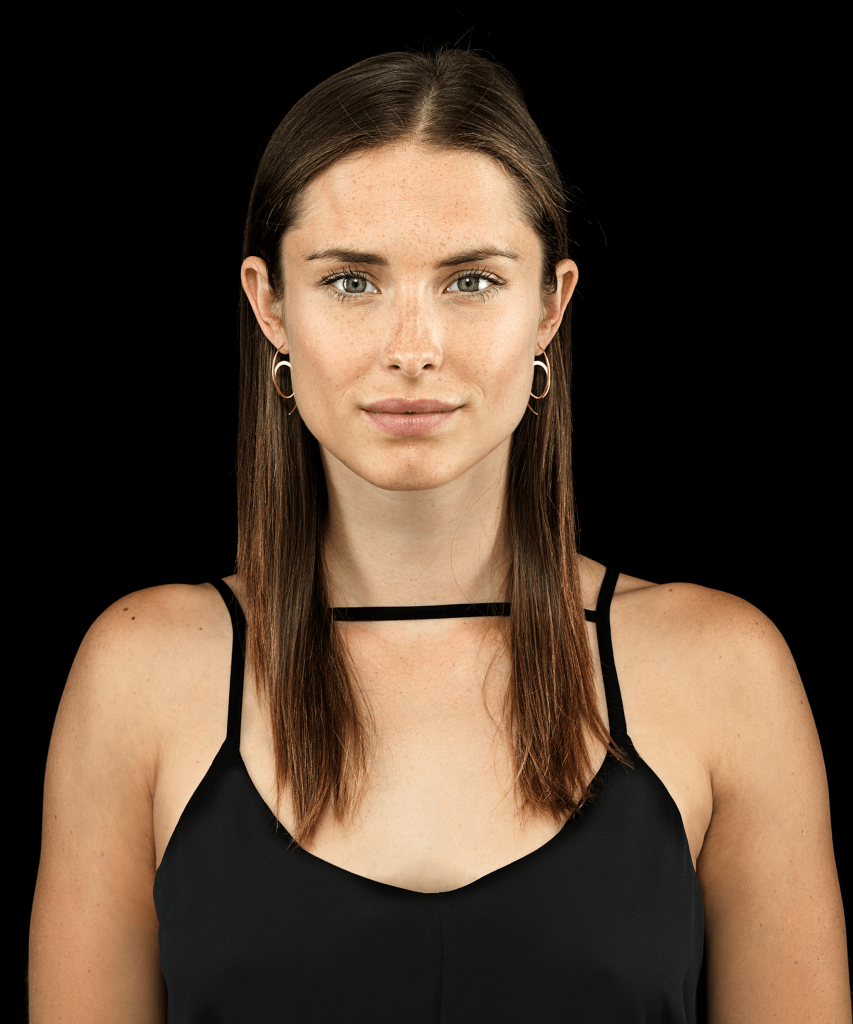 Earrings Schwebender Kreis, Gold (photo © Eva Jünger)
photos © Studio 3, Michael Jörns