Innovative Jewellery
Rings CUBE, gold 750 / sterling silver
Yoko Takirai
Takirai Design creates innovative jewellery. The inspiration of the work is translated to a geometric space revealing lightness and elegance. The creative spirit is expressed in simple forms which evolve from their purity.
Bracelet CUBE in sterling silver, stainless steel
TAKIRAI DESIGN
YOKO TAKIRAI, PIETRO PELLITTERI
After graduating from the West Verginia University in the USA, in 1995 Yoko Takirai moved to Florence to study at the jewellery school "Le Arti Orafe". Between 1998 and 2000 Yoko taught goldsmith's art at the "Alchimia" school, shortly afterwards becoming assistant to Giampaolo Babetto. Another important artistic collaboration took place in 1998 with Pietro Pellitteri, art director of the Pellitteri Design. In 2002, Yoko founded Takirai Design in Florence, a company specializing in contemporary jewellery design. Pietro in 2012 leaves the Pellitteri Design to engage full-time in the field of contemporary jewellery. Since 2012 they are member of AGC the contemporary jewellery association in Italy. In 2018 they opened the Contemporary Art Jewellery Gallery, Takirai Design, always in Florence.

Their collections have been exhibited at numerous shows both in Italy and abroad such as : BIJOUX=ART-Montreal Museum of Fine Arts in Canada, JOYA-Barcelona Art Jewellery Fair, Inhorgenta Munich in Germany, CLASSIC-The 23rd Legnica International Jewellery Competition in Gallery of Art in Legnica in Poland, Loot –MAD about jewelry in the Museum of Arts and Design in New York, Sieraad–International Jewellery Art Fair in Amsterdam, 27th Japan Jewellery Art Exhibition in The Ueno Royal Museum in Tokyo, and Premio Fondazione Cominelli for the Contemporary jewellery in Italy. In 2007 their creations contributed to the collection exhibited at the Museo degli Argenti di Palazzo Pitti in Florence. In 2016 their three creations became part of the permanent collection of the Gallery of Art in Legnica in Poland.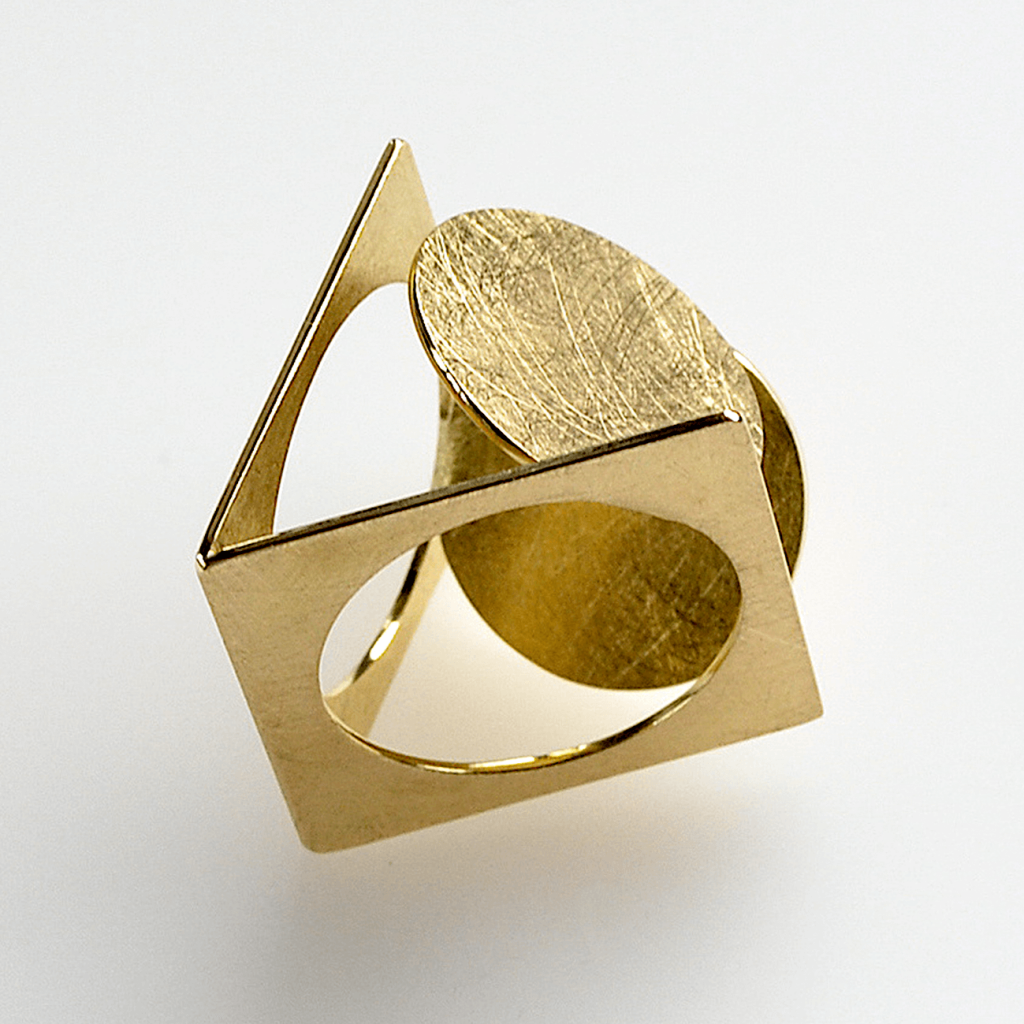 Ring POP-UP, gold 750
Fotos © Yoko Takirai
Bild oben: Necklace CUBE in sterling silver and stainless steel. Foto © Julien Vannucchi